Weddings are becoming smaller, more intimate and unique. In fact, in 2019 I officiated at more elopement weddings in Queenstown than weddings with guests. More couples are choosing to elope to Queenstown which isn't surprising when you evaluate why it is better to elope for some.
Over the past few years, I've asked couples why it is better to elope to Queenstown. The following list was compiled as a result of some of the responses they shared:
Valuing experiences over stuff
Less stress and anxiety
A "just us" experience
Authenticity
Intimacy and intention
Less family drama
Too much planning
Not the centre of attention
Life is meant to be an adventure
Amazing photos
You will find an explanation of why a "just us" experience and "authenticity" are on the list here
Discover the reasons that "Intimacy and Intention" as well as "less family drama" are some of the many advantages to eloping.
Uncover here the reasons that 'valuing experiences over stuff' and why it is better to elope if you want 'less stress and anxiety' are on the list.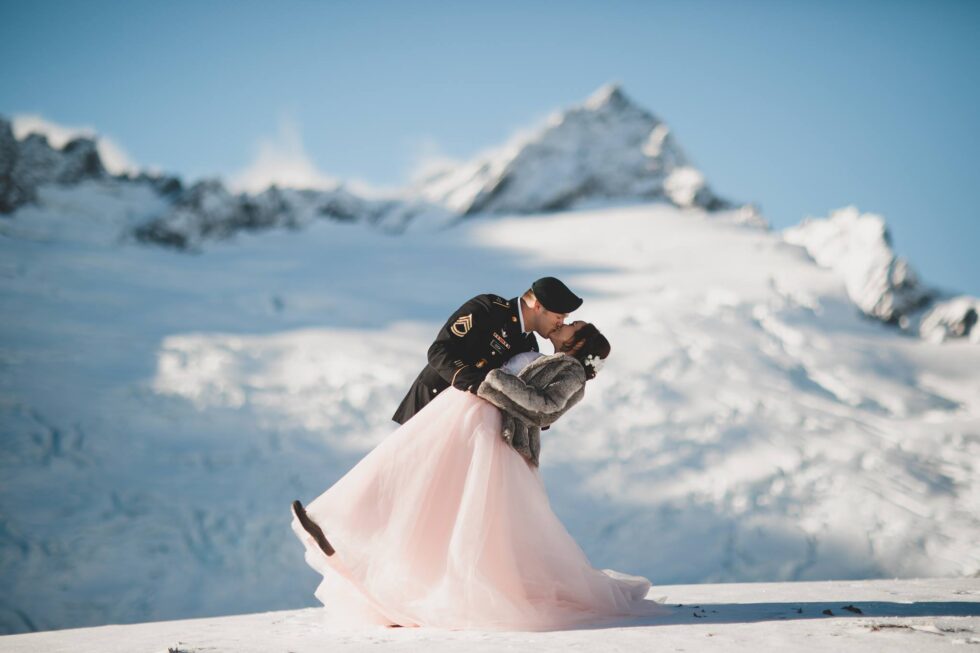 Valuing Experiences Over Stuff
People who value experiences over tangible things tend to be drawn to elopements. Not because they don't also want to invest money in their beautiful wedding day, but because they have a different set of wants—and stuff just isn't on that list.
It's hard to ignore the truth—big weddings are simply full of STUFF.
The couples who said that budget was their reason for choosing an elopement weren't saying that they didn't want to invest money into their beautiful wedding day, just that they wanted to invest it differently.
So, if stuff isn't what you're about, eloping can give you the freedom to get married in a much less wasteful way, where you focus on the experience, rather than the stuff.
Go on a hike at sunrise and have an incredible vista all to yourselves. Why not go on an amazing trip together to somewhere you've always wanted to go? Queenstown is a great option 😉
If you value experiences over things or a full passport over a fancy car, it's likely you'd enjoy eloping more than a big wedding.
In New Zealand, the legal requirements for a wedding ceremony are a marriage licence which can be downloaded from https://marriages.services.govt.nz and the fee for it is $150.00, plus 2 witnesses (they're free) and a celebrant. That's all, the rest is just stuff!
For the eco-conscious, intentional couples that don't want to produce waste or deal with all that trash, for the couples that live their lives valuing experiences over things, for the couples that enjoy adventuring together rather than shopping together—elope!
"It's [a big wedding] very materialistic for a day that should be about pure, true love."
Less Stress & Anxiety
You should choose the type of wedding that brings you the most joy.
With eloping couples, it's easy to see that they're relaxed, not rushed, and completely free of stress and worry on their wedding days.
They feel centred.
Present.
Fully in love and truly there with their partners.
So, if planning a big wedding isn't your thing, that's OK—you don't have to choose that.
You can choose to have a fun, stress-free, and wholly enjoyable wedding any way you want to. You can choose to marry the love of your life without even a hint of stress or anxiety.
"We wanted to have a day just for us. Read our own vows, celebrate our love without additional pressure. It wasn't an easy decision, but it was the right one."