Queenstown Same Sex Weddings
Queenstown is the perfect place for your same sex wedding.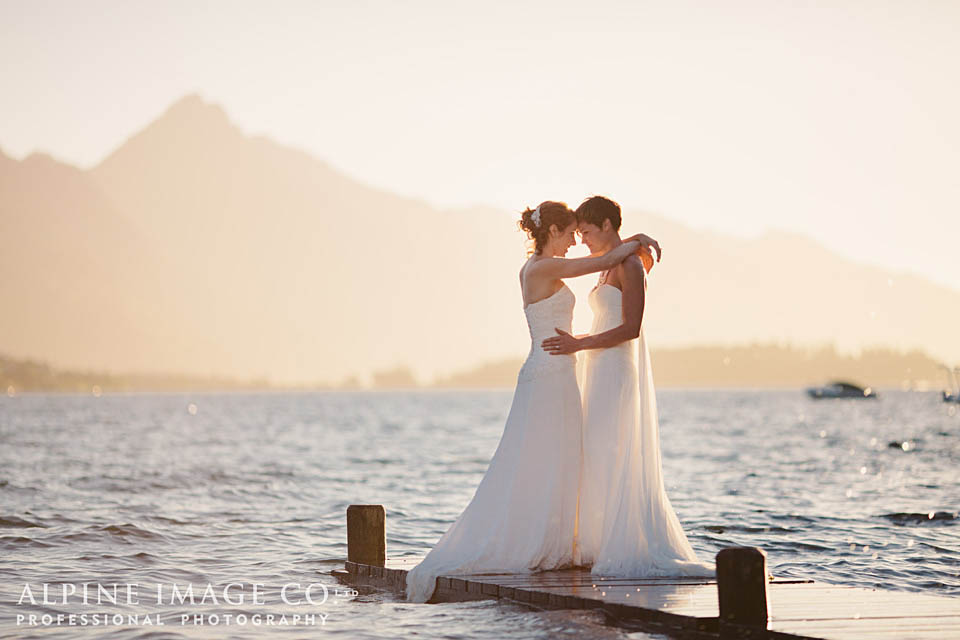 Same sex weddings have been celebrated in Queenstown, and the rest of New Zealand, since 19 August 2013. It has been possible to celebrate a civil union, (a legal relationship similar to marriage whether they are same sex or different sex), since 26 April 2005 and my first same sex civil union ceremony was just 12 days later – what a truly proud and exciting time to be a Celebrant in NZ!
NZ has hosted thousands of same sex couples marriage ceremonies, and many of those have been right here in Queenstown.
And why not? Imagine standing here among the magical mountains and stepping into the rest of your lives in the most fitting way possible.
What could possibly beat marrying in these stunning mountains, immersing yourself amongst all this breath-taking natural beauty, and seizing this opportunity to enter your marriage in a way that is so undeniably true to you.
"Phillipa Cook is THE celebrant to use for weddings in Queenstown. Phillipa came very highly recommended and exceeded our expectations in every single way.
Most importantly, Phillipa put us at ease and coordinated the ceremony with a minimum of fuss, allowing us to relax and truly enjoy the experience.
We cannot recommend Phillipa highly enough."
I'd love to hear from you and get started on creating your unique ceremony, with you, for you, about you.
Here are just some of the very happy same sex couples whom I 've been very fortunate to either marry or celebrate their civil union ceremony: