What you need to know
You need to arrange your licence at least 3 working days before you get married.
It expires after 3 months.
If you're using a celebrant, they have separate fees.
Only one of you needs to complete the application, but you need information about both of you.
Most people can get a marriage licence and in case you didn't know, same-sex marriages are legal in NZ.
NZ citizens as well as visitors to NZ can marry or have a civil union here.
Some people aren't allowed to marry
You can't legally marry if you're:
already married or in a civil union, unless you're changing your relationship with the same person
closely related by birth, marriage or adoption
aged under 16.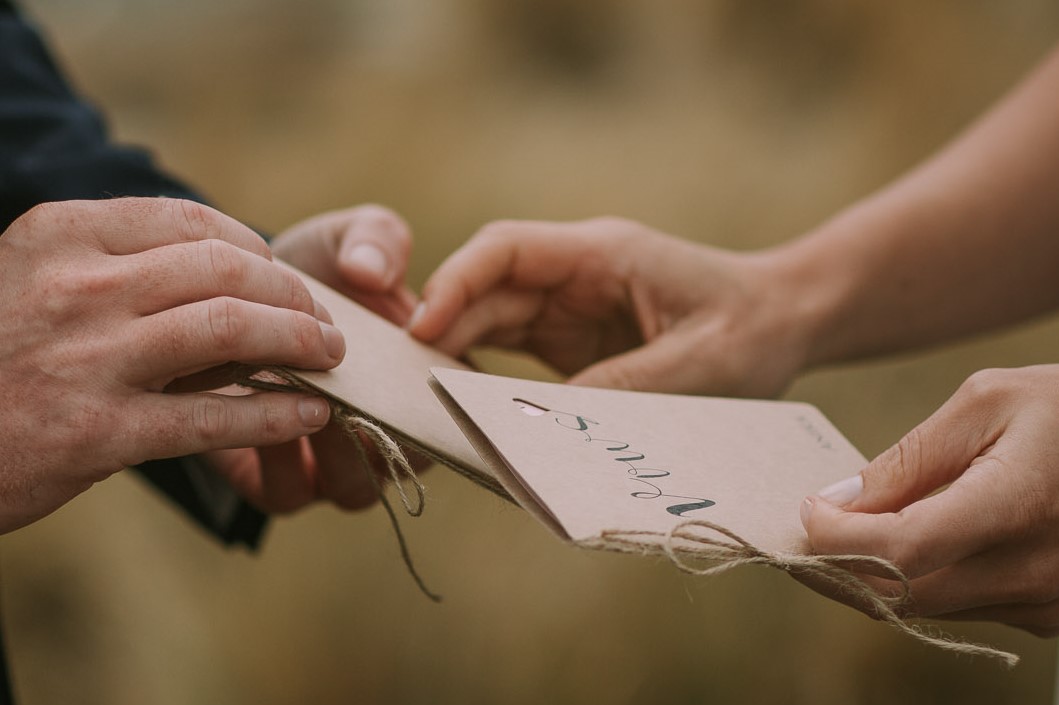 Your marriage celebrant is responsible for making sure the legal requirements of your ceremony are met.
We are very fortunate in New Zealand as a celebrant can marry you at any time, on any day of the week, as long as the appropriate paperwork has been completed! The process is relatively easy, and the legal part of the ceremony is very brief.
Before you get married, you need to apply for a licence which confirms it's legal for you to marry.
The easiest, fastest and safest way to apply for a Marriage Licence is to apply online at https://marriages.services.govt.nz and I suggest you arrange for the licence to be emailed to yourselves so that you can check that all the details are correct, before you forward it to your celebrant. The fee for a licence is $150.00. I also suggest that you apply for your marriage certificate at the same time which will mean it will be automatically sent to you after your wedding ceremony.
The Registrar will (no sooner than three days after receiving the Notice of Intended Marriage) issue the Marriage Licence, together with two copies of a document known as a 'Copy of Particulars of Marriage'.
In a marriage ceremony, couples can write their own vows as long as they say "I [name] take you [partner's name], to be my legal [wife/husband/partner]", or something similar, to each other at some point in the ceremony.(I prefer "choose you" over "take you", but that's my personal choice and the ceremony is legal if you choose to use "choose".
You also need to:
use an approved celebrant on the day the licence is issued and the day the wedding is held
your celebrant needs to formally identify the people on the marriage or civil union licence as the people they're marrying
use the couple's full names at least once in the ceremony
hold the ceremony at one of the places named on the licence — if the place is changed due to unforeseen circumstances and the Registry Office could not be contacted to change the details on the licence before the ceremony, a letter written by the celebrant needs to be sent with your documents explaining this
make sure there are at least 2 witnesses to the ceremony. They must not be intoxicated and must be able to understand what's happening. If they:

are children, they have to be old enough to understand the ceremony, and be able to explain their understanding in court later if required
speak a different language to you, you'll need an interpreter. The interpreter has to sign a declaration before the ceremony to say they'll interpret what you say accurately
For more information, please don't hesitate to ask me.