A tip for a successful marriage, try biking together. Over the years Bill, my husband, and I have done a lot of biking as it gives us an opportunity to see the world around us at a better pace, to share time and experiences together and we've also had some wonderful adventures with friends and family.
I confess, I prefer biking on a clear, still sunny day but that isn't always possible, especially when we live in the mountains.
Our shared love of biking has taken us to Vietnam, Thailand and Japan where we have made some wonderful memories with old and new friends.
So, when a local couple chose this reading for their wedding day, I think I laughed the loudest and appreciated every word said – a great choice for those cyclist among us.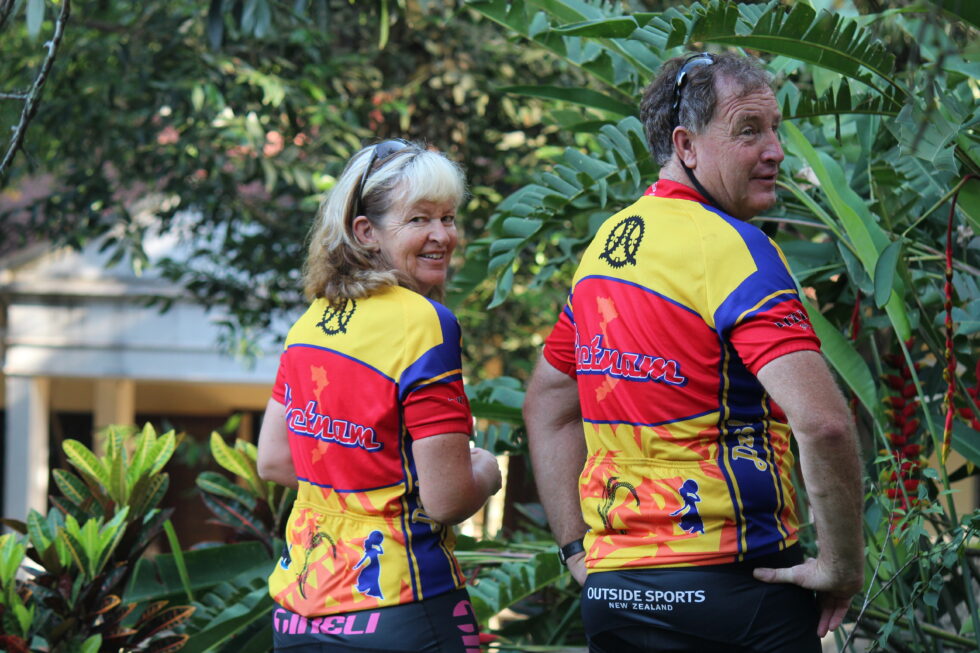 A successful marriage can learn a lot from bicycle riding.
You should promise each other that you will not be fair weather riders, but venture out together in the wind and the rain. Only by braving the storms as a team will you reap the rewards when the sunshine arrives.
Look after each other. A well oiled bike will run smoothly and change gear easily.
Marriage is like a tandem…keep pedalling or the one at the front shouts at you!
You should promise each other to not only enjoy new adventures and explorations, but appreciate the same old routes you know and love.
Marriage is a promise to each other to endure the climbs so that you may chase the swoops and swerves of perfect single track.
The journey may be long and may have hills ahead, but if you climb together with love and passion, you will be able to achieve everything you both desire!
Wishing you all the best from the start line of the greatest endurance event of your lives. Good luck and may each lap be a great adventure.
Anon