Two and a half weeks before their wedding day, Petya and Max booked me to officiate at their ceremony. Their next question was where shall we marry? I suggested they put Queenstown Gardens as their location on their licence as it is beautiful and the band rotunda offers some protection from the weather. The day before their ceremony, with their 2 best friends, they scouted the gardens until they found this spectacular location at the very tip of the Gardens.
So the moral of the story is… be it simple or elaborate, make your wedding day the day you want, love, laughter and love is all you need!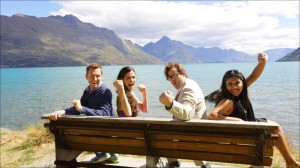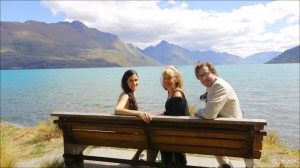 Dear Phillipa,
Many thanks for your sweet message.
We really loved our trip to New Zealand and are very much looking forward to visiting again some day! It was the best decision to get wed in your beautiful country. Married life has been treating us well.
We hope that you are fine and that you had a lovely X'mas and New Year. Wishing you all the best for 2014.
Thank you once again for making our marriage a very special one!
Best wishes,
Petya & Max