Queenstown is THE destination wedding location in NZ if you are seeking an extraordinary wedding experience amidst awe inspiring scenery including crystal clear lakes, dramatic mountain peaks as far as the eye can see and pure crisp alpine air.
Whether you have an appetite for adventure and the mountains or are more at home enjoying a delicious meal and fine wine, this cosmopolitan four-season lake and alpine resort provides the perfect mix of action and relaxation for an unforgettable wedding.
With four very distinct seasons, your guests will be in awe.
Think white winter wedding with SNOW, a crackling fire, and a mulled wine
a blue- sky colourful spring wedding with blossom and bulbs, and the snow peaked mountain tops above
the perfect long summer day or
the vivid colours of a romantic autumn wedding.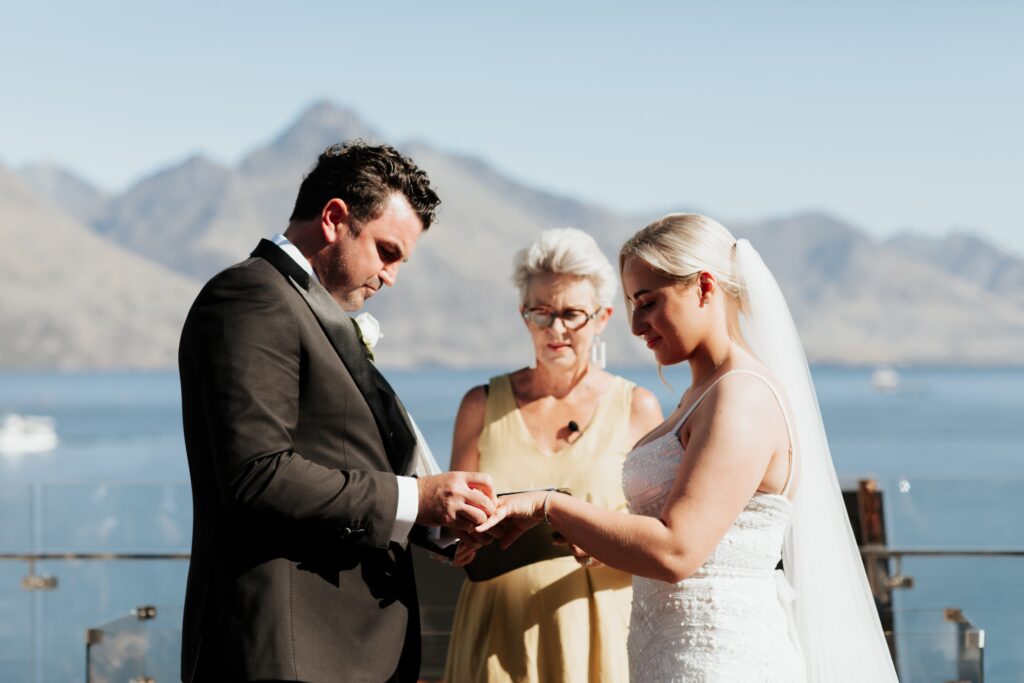 Stunning Venues
A wide array of wedding venues to choose from including mountain tops, wineries, private estates, villas, lakefront vistas, gardens, clubhouses, churches, galleries and many, many more – there truly is a place for everyone.
Amazing Photographs!
Queenstown is blessed with both sensational scenery and abundance of extremely talented people who capture it.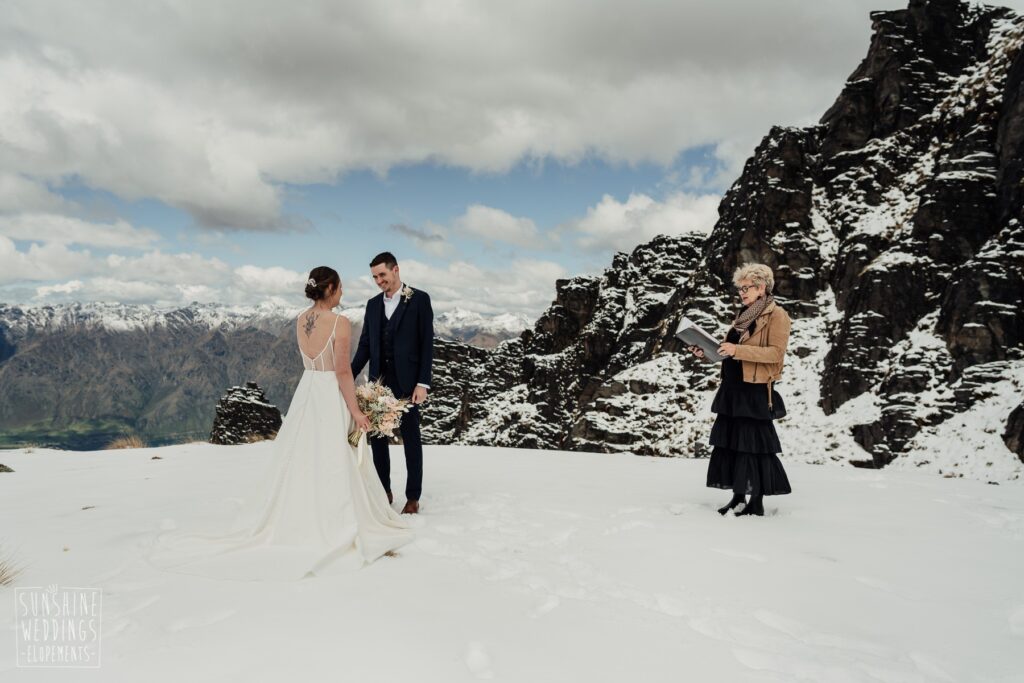 Experienced Professionals
Access to top wedding professionals that cater to all styles and budgets: Celebrants, entertainment, celebrants, caterers, celebrants, helicopters, wedding planners, cake designers, celebrants, florists, celebrants, stylists and everything in between!
Great Activities
There are a huge range of activities for your friends and family to enjoy before or after the wedding.
Year-round there's a huge range of high- octane activities to choose from like skydiving, bungy jumping, jet boating, and paragliding. Or test your skills on world-class golf courses, explore scenic trails on foot or bike, sample award-winning Central Otago wines and local cuisine, enjoy a spa treatment or browse the town's many shops and galleries.
From jet boating to bungy jumping, winery tours to five – star dining – there is something for everyone in Queenstown and your guests will be thanking you for introducing them to their favourite holiday destination for years to come!
And a perfect excuse to come back!
Imagine the anniversary trips and family holidays that you will enjoy as Queenstown secures that special place in your heart and you can relive your fantastic wedding memories year after year! Not only is Queenstown THE destination wedding location in NZ, it is also the perfect location to renew your vows!
Follow this link to find out why A vow renewal ceremony is very romantic & special. (weddingcelebrantqueenstown.com)