Let's face it, everything about autumn in Queenstown rocks & April 2023 was no exception!!
Autumn in Queenstown is an unforgettable experience and a magical time to marry. Here you can truly immerse yourself in the wonder of the season as the leaves turn to shades of oranges, yellows and reds which contrast strikingly with the deep blue of our lakes and rivers, the air turns crisp, calm and a little cooler.  
Whether you choose to stand on top of the mountains overlooking the lake and mountains below, or stand on the lakeside, on the deck of your b&b, or in the gardens of the many stunning venues this area has to offer. Whatever you do, whichever venue you choose, an autumn Queenstown wedding will be an unforgettable experience.
Let's face it every season is beautiful in Queenstown however this information may help you: Which Season Is Best For A Queenstown Wedding? | Queenstown, NZ (queenstownnz.co.nz)
Take a look at some of my favourite weddings for April 2023 and start planning your dream autumn wedding with me and let Queenstown embrace you.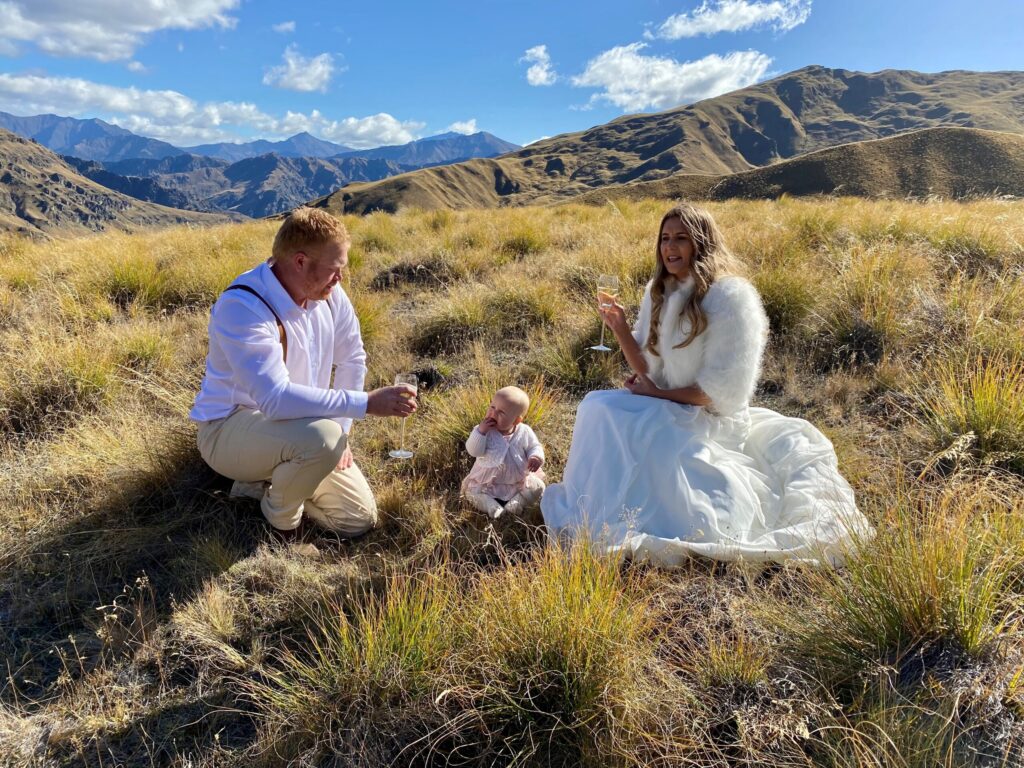 A gorgeous family wedding in the mountains
A stunning lakeside wedding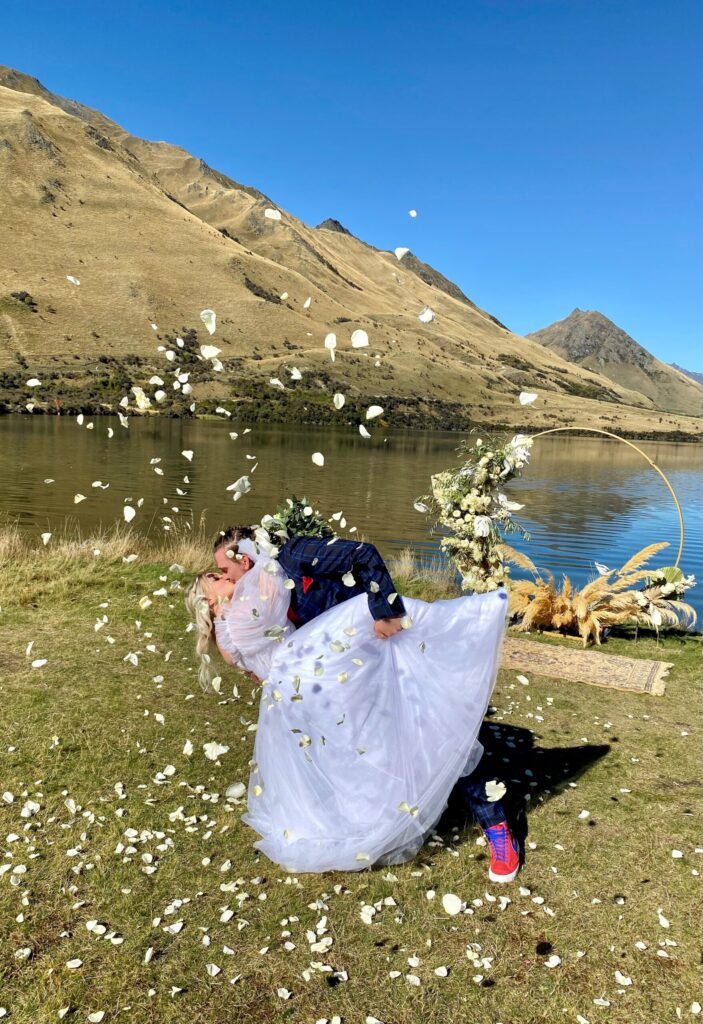 The first kiss!!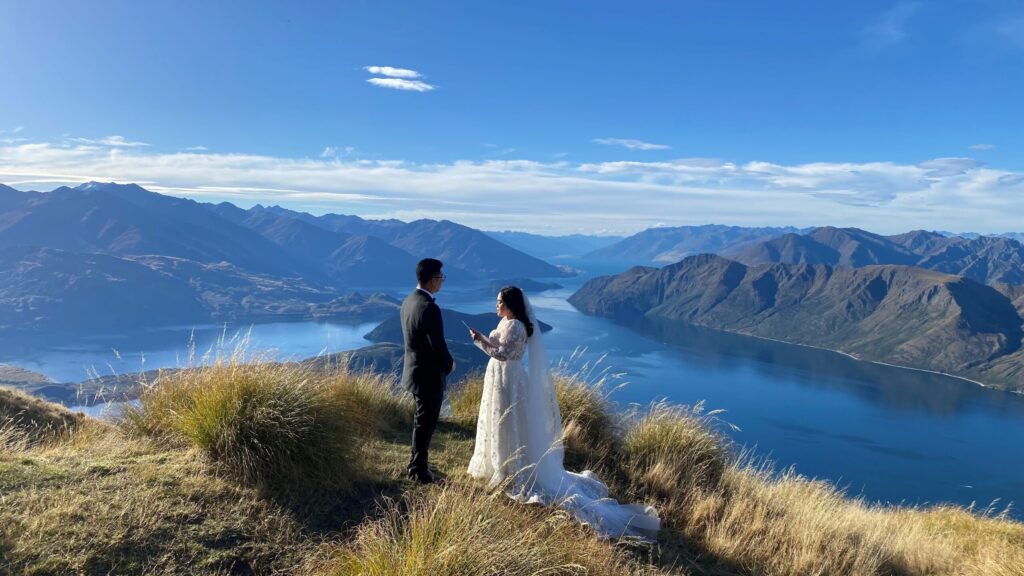 Exchanging their intimate vows on top of the mountains.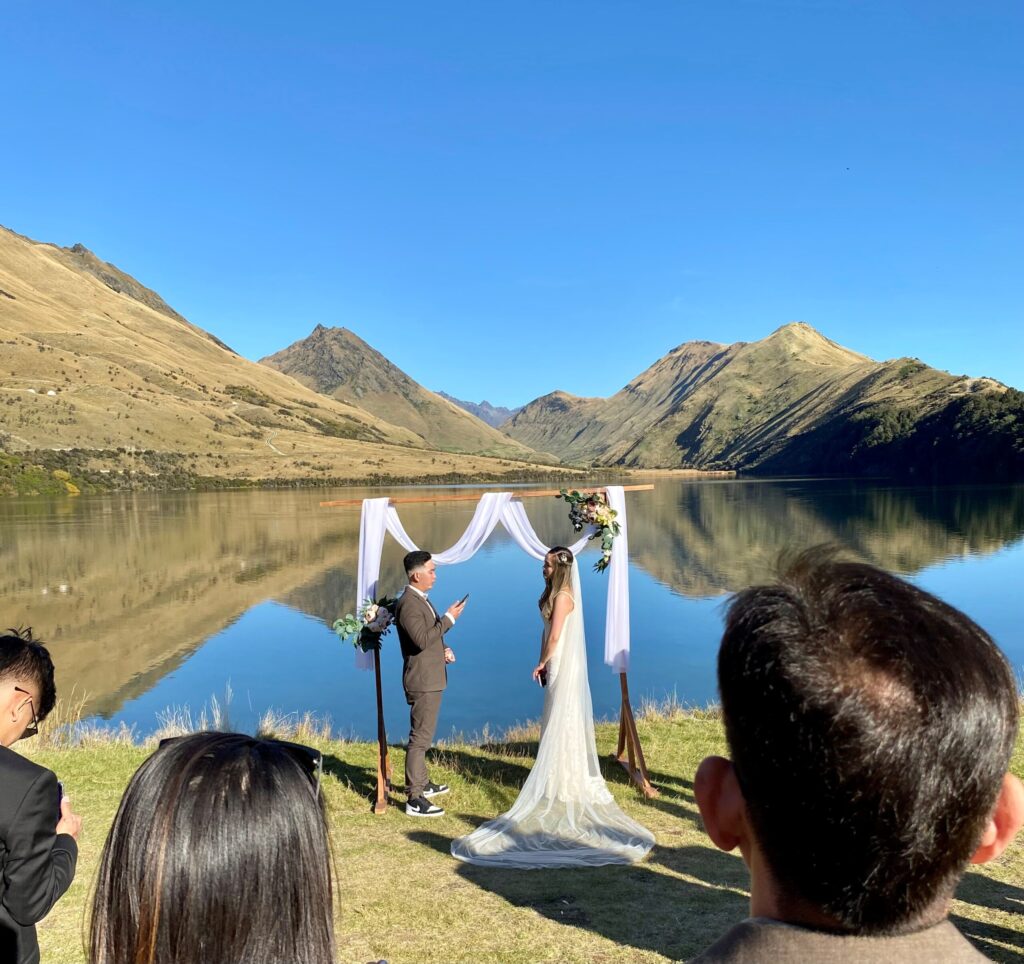 A lakefront ceremony with their closest family and friends as witnesses. Proof autumn in Queenstown rocks!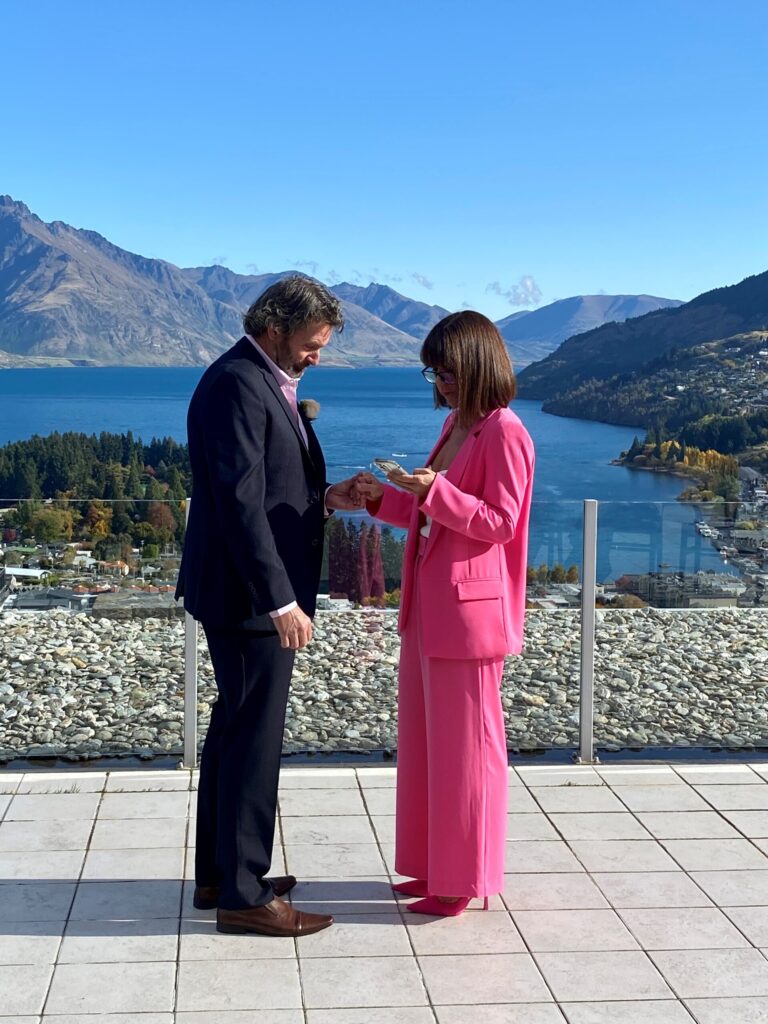 Celebrating their love while overlooking Queenstown Bay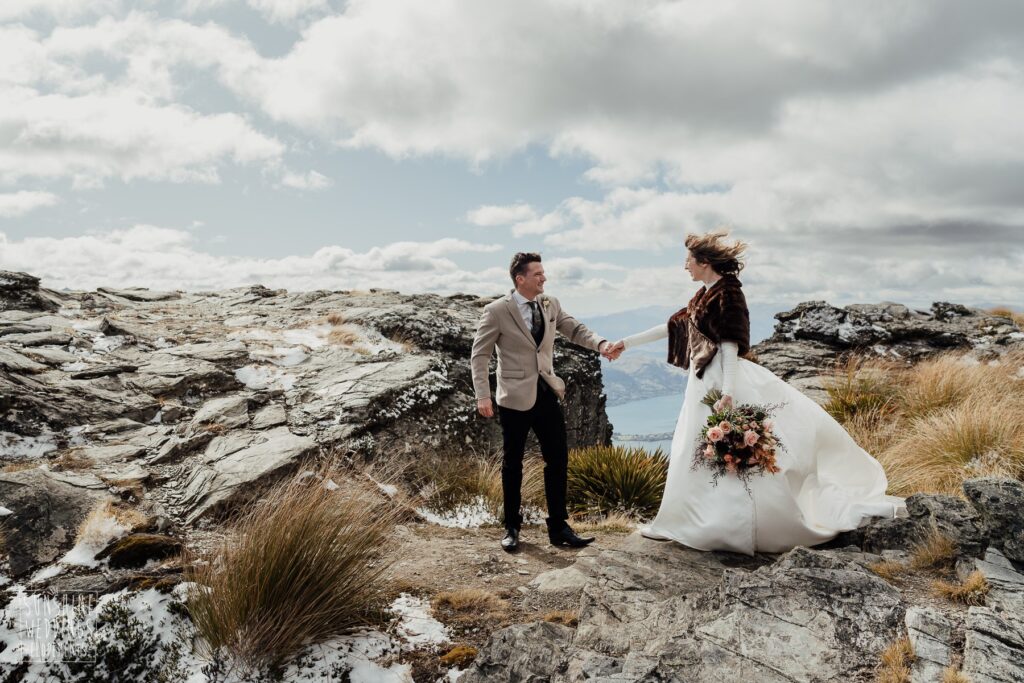 Walking into the next chapter of their lives as husband and wife.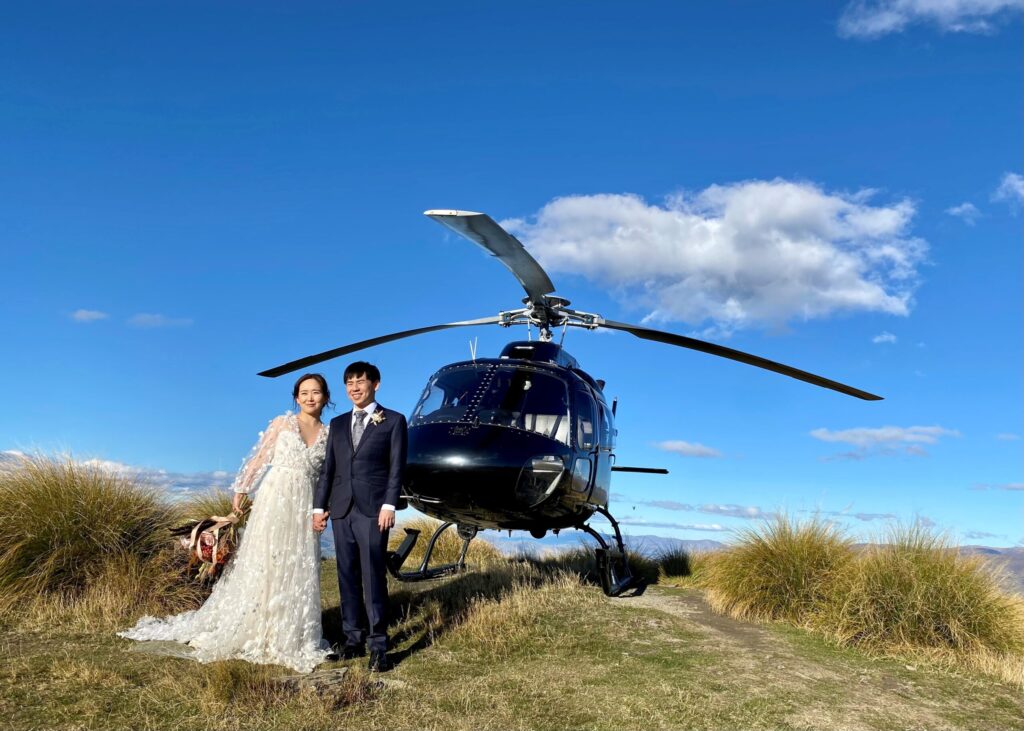 An elopement heliwedding.