30 years ago, my husband and I were planning our own wedding and we worked hard to plan the day we wanted, with the right people around us and in a beautiful setting to celebrate our love as well as our commitment to each other; the imminent arrival of this dream day was filled with excitement, anticipation and pride. We cannot imagine what it would be like for couples whose dreams and plans were crushed due to Covid 19 (https://www.health.govt.nz/our-work/diseases-and-conditions/covid-19-novel-coronavirus/covid-19) as many couples and families have been building towards their dream wedding day and suddenly it was taken from them; both cause and control completely out of their hands. This may help you as a guide to find special ways to mark your cancelled wedding.
If you are one of those couples, or are family to one of those couples, then my heart truly goes out to you. I know you have a vast amount of re-planning and uncertainty to wade through now, on top of the continued restrictions and discomfort we are all living in.
I want to encourage you to not to let the date of your cancelled wedding go by unmarked. Instead of letting it pass unnoticed or filled with frustration and regret, carve out a little space and time to honour the 'Day That Would Have Been'.
Mark it with something special, to acknowledge its significance and keep all the hope and dreams alive until your new 'big day' comes around. Here are my suggestions on special ways to mark your cancelled wedding:
1. Gather (Virtually) Everyone
Video conferencing is more popular than ever during this lockdown period that many of us are experiencing, so why not invite some of your select few wedding guests into your home via the internet? They too were looking forward to your wedding day and they would love to support you during this time.
Whether you choose to have a formal acknowledgement of the date or simply gather to share a drink is up to you!
Sharing this day with others is much better than not!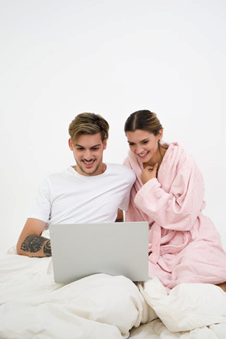 2. Don't treat your feelings lightly
The loss of your expected wedding day might be stirring up a storm of feelings including denial, anger, frustration, helplessness and desperation. You have put time, energy and deep feeling into planning this day that will not happen. Don't treat your feelings lightly.
Let it flow.
Because through it all we learn.
We pivot.
We grow.
More importantly you have been preparing mentally and emotionally (as well as practically) for a huge transitional step in your life and to have that process interrupted is going to be jarring and uncomfortable and will inevitably trigger a type of grief.
Suggested things that you can do to commemorate your day include:
Light a candle
Share your feelings with someone you trust
Write in your journal about all the things you will miss, regret or that feel lost to you at this time before (safely) burning or burying that list, as an act of acceptance and release; leaving the emotional slate clear to start your journey again.
3. Share a symbolic ritual
Personally, I like wedding ceremonies that have rituals included and some of these rituals would work well on your "Day that would have been', here are some but there are so many more:
Handfasting is a simple yet powerful ritual that embodies the commitment of two (or more) people joining in love and shared intention. Nowadays, the binding of hands is used as a symbolic act of marriage, but originally it was a sign of betrothal, or the intention to wed in future.
The wine ceremony (one of my favourites) where 2 different types of red wine are blended into 1 glass (Suggestions could include a bottle of cabernet sauvignon and a bottle of merlot) Cab sav is a masculine wine, strong and robust whereas a merlot is soft and feminine and full bodied. As you know these 2 wines when blended taste good, but will be better with time, just like marriage. Obviously, the wording can be adapted for the occasion, but the idea is there.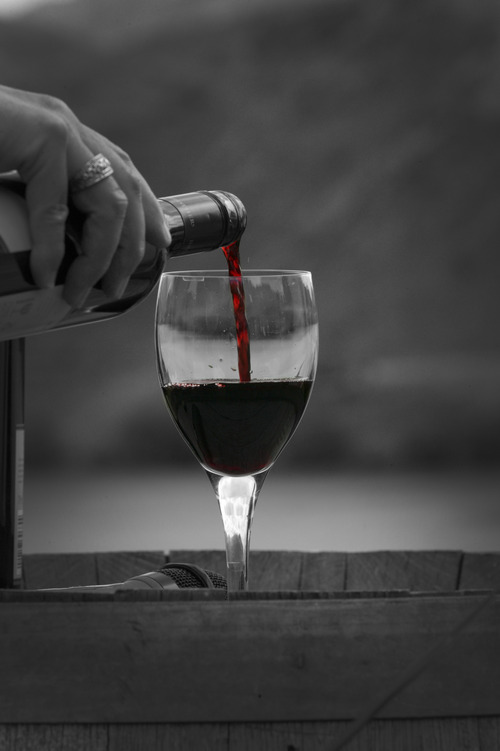 The unity candle ceremony, which talks about the coming together of 2 people, their families and friends to become 1 – after all you are still united!
The rose ceremony – give each other a rose, which is the symbol of love.
So, when the day of your 'almost-wedding' comes around, you might take some time with your partner to perform any ritual with the intention to make the commitment full and lasting on your new wedding day.
4. Share your vows
You could decorate a room or the garden, dress up in your nicest clothes and celebrate with a nice meal for afterwards. Or get your nearest and dearest together on a Zoom call and do it in front of the webcam. Or you might sit quietly together, on the bed, in your pyjamas and do it just before going to sleep.
Then share your vows, they don't have to be the same you'll say on your actual wedding day, but they are words that should come from the heart, what matters isn't the format but the intention behind it.
sharing what you love about one another and why
making promises to support one another during the continued crisis and what lies ahead
sharing dreams or wishes for your eventual wedding day
making a vow to focus on an aspect of yourself or your partnership during this 'extra time' that needs your (sole or mutual) attention, love and care.
So, take care, stay safe and dream for the future; it's on its way!
Kia kaha!