Wedding rings have been worn since ancient Egyptian times, when they were woven from plants that grew alongside the river Nile. They were later incorporated into the Christian and Jewish wedding ceremonies, and it became common for the bride to be given a ring as a symbol of eternal love when she got married. More recently both the bride and groom receive a wedding ring on their wedding day, however the tradition and symbolism of the ring is as strong today as it's ever been. So, what do wedding rings and the circle of a ring symbolise?
The wedding ring is a symbol
That speaks of your love for each other,
an agreement between you both to love and cherish one another for the rest of yourdays.
is a reminder of the one person to which you have sworn your devotion.
And as jewellery, it enhances the hand, just as one life, through the joining of marriage, enhances another.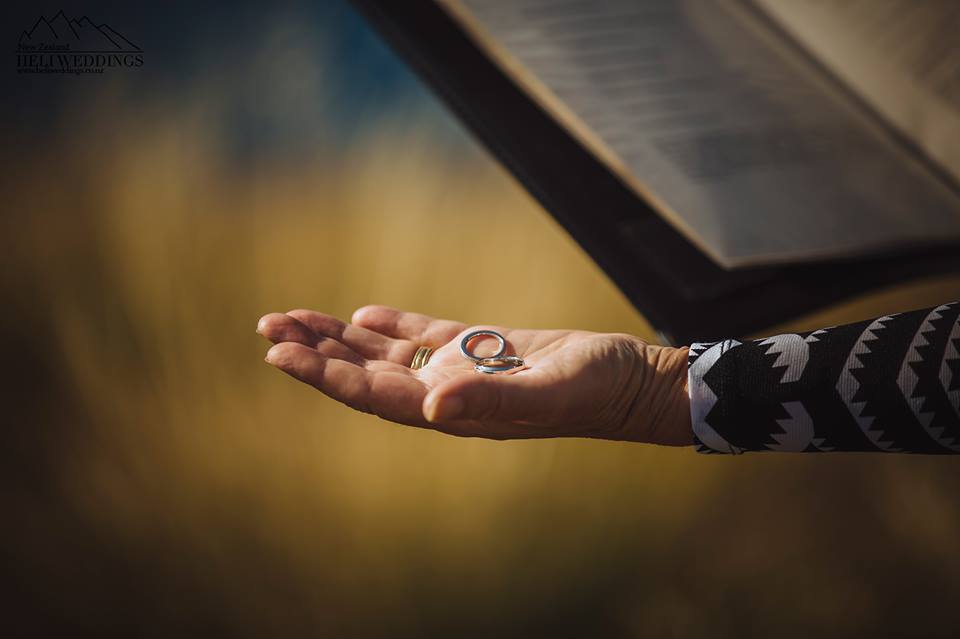 Wedding rings are, of course, circular in shape and this in itself carries a symbolic meaning for the couple getting married. A circle:
has no beginning or end and is therefore a symbol of infinity.
is endless, eternal, just the way love should be.
is round like the sun, like the eye, like arms that embrace.
reminds us of the endless cycles of life and love.
is a symbol of the earth and the universe, of wholeness and perfection and of peace and love.
For many the wedding ring is worn on the fourth finger of the left hand. This is because the vein in this finger was believed to lead directly to the wearer's heart. However, in many European countries it is actually customary for the wedding ring to be worn on the right hand.
Choosing a wedding ring is a big decision, and with all the options available, it is not always an easy one.
Wedding ring metal type
For centuries, the type of material a ring was made from or the presence of a precious stone let others know the owner was in a high stately class within society. A king's wedding ring was often used as an emblem to mark a document with it said to then carry the power of the throne.
Platinum has become an increasingly popular metal for wedding rings nowadays, a valuable and prestigious metal choice for wedding rings. It is also naturally hypoallergenic so it will not irritate those with sensitive skin.
Plain yellow/white gold wedding bands are usually considered the traditional form of the wedding ring. These rings became popular because of their simple and practical style. They are still commonly worn, particularly by people who lead active lifestyles or who need a ring that can easily be kept clean.
Rose gold is becoming an increasingly more attractive metal type for wedding rings due to its deep underlying meaning. Rose gold is said to represent love compared to white gold representing friendship and yellow gold which means fidelity.
Titanium rings are incredibly strong and durable in comparison to other metals, such as gold. It is distinguished by its darker colour and lighter weight. Another fantastic attribute of titanium is that it is hypo-allergenic, making it perfect for those with sensitivities to wearing jewellery.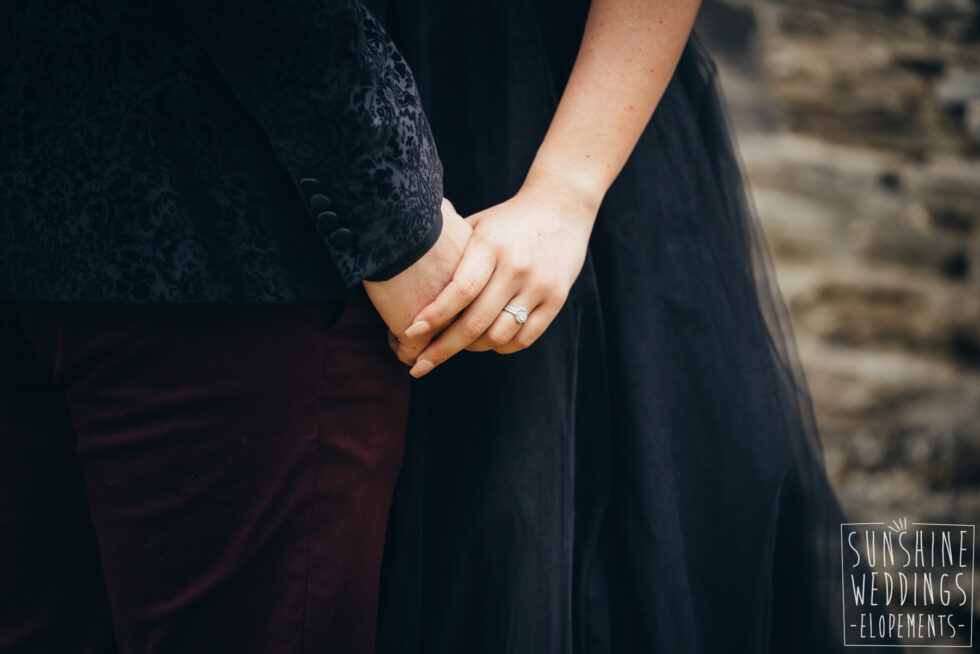 Personalised engraving
You can make your wedding bands more personal with something romantic, meaningful or memorable message engraved on the inside. Engraving a wedding ring is becoming more and more popular. It gives you an opportunity to say something short and special, something meaningful between you and your partner. Some people go for a simple "I love you" whilst others go for initials and the wedding date. (the wedding date is a great idea, because neither of you will ever forget your anniversary).
The beauty of an engraving is that it can be whatever you want it to say, although space is limited so keep it short and simple. There are certain shapes and styles of wedding rings that engraving just won't be feasible.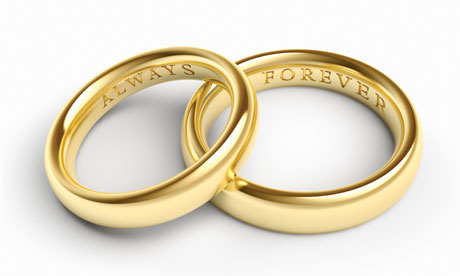 How to wear your engagement and wedding rings
Traditionally, you wear your engagement ring and wedding ring together and generally the wedding band is worn inside the engagement ring so that it's closer to your heart (so sweet) and my mother also shared with me that the wedding ring should not be taken off, however your engagement ring may need to come off while cleaning or gardening (she's a very practical woman) and so the wedding band goes on first and stays there!
I hope this has helped you to answer the question, what do wedding rings and the circle of a ring symbolise?
I believe in supporting local and suggest that you call in to meet Trond, Anna and the team at Goldfields, Jewellers of Queenstown where you will find they have many beautiful rings in store, or they can create your vision of the perfect ring.
Before you exchange your wedding rings you will be asked to exchange your vows, here is some advice to help you write your own vows.